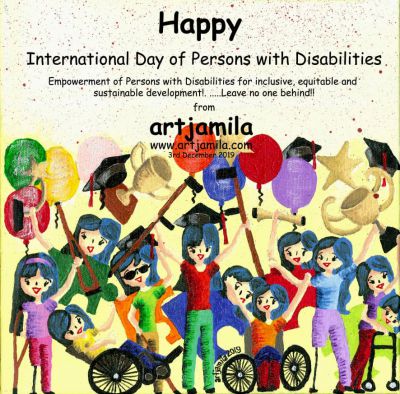 - credits to Wan Jamila Wan Shaiful Bahri (@artjamila), an award-winning savant born
  Malaysian artist for this great painting and her greetings for International Day of
  Persons with Disabilities.
The Future is Accessible
Persons with Disabilities (PWDs) are not meant to be trapped at home with nothing to do. Nor should they be subjected to fear or discrimination. They  can excel in life just like any of us; if not better.
The motto for the International Day of People with Disabilities (3rd December 2019) this year is "The Future is Accessible".  People Systems Consultancy (PSC) working with Maybank through our Reach Independence & Sustainable Entrepreneurship (R.I.S.E) Programe strives towards an accessible future for everyone by empowering them to create a future where the barriers which stand in their way no longer exist.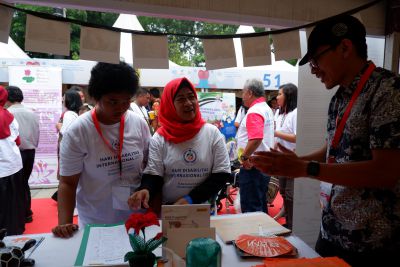 In conjunction with International day of People with Disabilities, PSC, working with Maybank and Maybank Foundation, invited our PWDs' participants to join in the celebration and showcase and sell their products at Plaza Barat Gelora Bung Karno (CBK), Jakarta Pusat on 2nd and 3rd December 2019.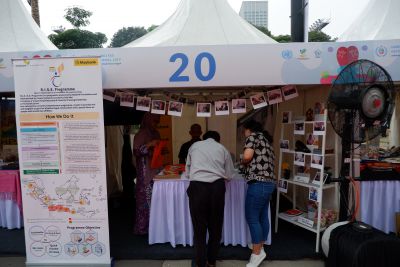 Through our entrepreneurial equalisation program, called R.I.SE. for PWDs, we managed to transform and empower them. Being financially independent is crucial to enable PWDs to gain confidence, purpose and attain a more fulfilling life. Their business, craft and invention contribute to creating more awareness among the general public while helping themselves. They too become a role model for other PWDs to move out of their comfort zone and spread their wings.
We will continue to reach out to more people with disabilities to support and guide them on how to be financially independent. We hope that the general public will also view them and their career without coloured lenses.
Wishing the best to all PWDs, their friends and family a Happy International Day of People with Disabilities. May you look forward with positivity as you still have a long bright future ahead.
DO YOU WANT TO JOIN A TEAM THAT IS CHANGING THE WORLD?
Become Part of The People Systems consultancy Team