Success Stories
Persons With Disabilities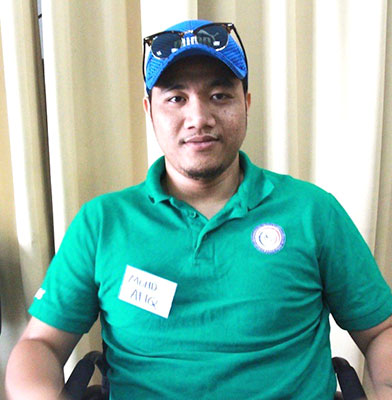 Income Before: RM 3,000 – Income After: RM 20,000
Afiq was a marketing executive before he met with a horrible accident that left him paralysed from the waist down. Because of that, he was laid off and was in depression. However, after the RISE program, he discovered his true passion for cars and started creating automotive parts for people with disabilities. Today, he's running a successful workshop with 4 other people with disabilities and can afford taking his family out on holidays overseas.
Afiq had a good stable job working as a marketing executive at a property agency for 5 years. In 2013, on his way to work, he met in a terrible accident which caused him to be paralyzed below the waist. He suffered from spinal cord injury and was not able to use both his legs.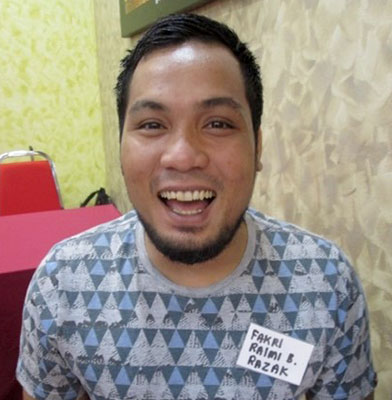 Income Before: RM 3,000 – Income After: RM 20,000
As an active young man, Fakri's life changed when he was involved in an accident in 2008, where he had to have his left leg amputated below the knee. Since then, he went on to start a graphic design and printing shop, but business became stagnant. After the program, he became eager to face new challenges. Today, he's now working on huge projects and is able to buy his parents a house.
Fakri was involved in a road accident at 18 when he lost control of his motorcycle and hit a road divider. From that accident, his left leg was badly injured, and the doctors have no choice but to amputate his left leg up to the knee to save his life.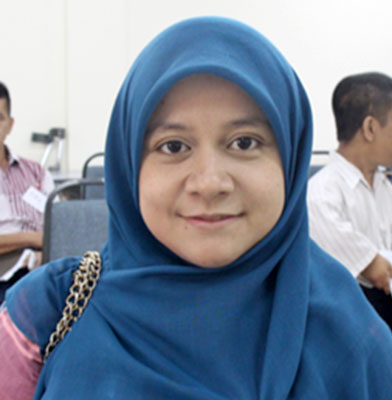 Income Before: RM 2,000 – Income After: RM 7,000
Anis, who was born with dwarfism, was often a very reserved and shy individual as she was mostly ashamed of her disabilities. While running her food business, business was slow as she was afraid of approaching customers. Today, she stands tall as a proud entrepreneur and is currently running both a successful restaurant and food truck business. 
Anis, who is married and has 4 children was in the beginning of her venture when she joined the R.I.S.E. programme not long after the pilot phase was launched. Although she had a food truck business that was up and running, income was becoming stagnant at that point. She usually starts her operations in the evening until slightly pass midnight, 7 days a week. However, she only earns about RM 2,000 a month. This is almost hard to cater for the living expenses of a family of 6, especially in the city.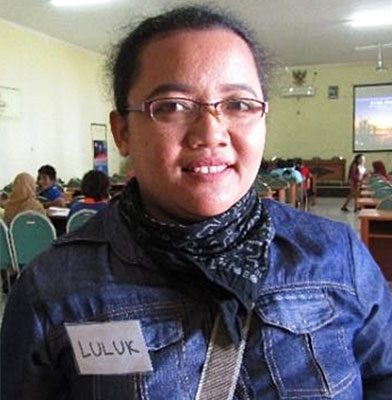 Income Before: IDR 1,000,000 – Income After: IDR 5,500,000
Luluk, who suffers from Polio at a very young age, have always been conscious about her condition and eventually became shy and reserved. Despite being qualified, she often faced discrimination due to her disabilities and it has affected her self-confidence. After attending the program, she became motivated to work harder and grew her business. Today, she is proud to afford her daughter's education and her physical disability no longer hinders her from achieving success.
Luluk Indrawati is the youngest daughter of the family. Since a very young age, she suffers from Polio and this has affected her ability to walk. Since her youth, it has always been difficult for her to understand how her life is different from most children; from being able to run around freely to being imprisoned by a numb leg. Growing up, she became conscious about her condition and chose to hide herself at home. Her friends and families, out of fear of accidentally injuring her, avoided her, and it significantly left a deep scar in her childhood.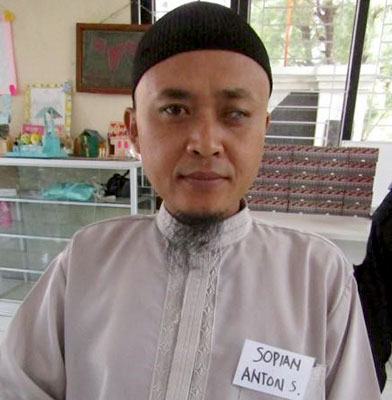 Income Before: IDR 1,500,000 – Income After: IDR 15,000,000
During his childhood days, Sopian was met with the unfortunate Polio virus that affected his left eye and leg. Because of that, he made it a mission to help fellow PWDs, but was unable to realize this dream due to his struggling business. After attending the program, he learned how to properly market his business and is now employing other people with disabilities.
Sopian lost his left eye and left leg to the polio virus infection during his childhood days. Fortunately, his family has always supported and encouraged him to be the best version of himself. Because of that, Sopian grew up to be a cheerful man full of positivity. Despite his family's support, he still has to face the prejudice of the outside world, the underestimating looks, and the insulting comments from the people around him. He went through it all and understands how difficult it is to be a PWD and how precious it is to have a support system. It is his dream to be able to create that support system within the PWD community.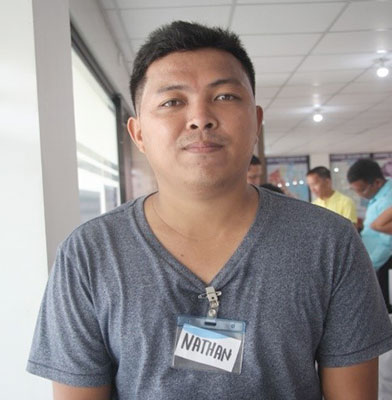 Income Before: Income Before: PHP9,000 – Income After: PHP30,000
Having gone through a tragic accident that caused him to walk with a limp, Jonathan and his siblings lost their parents at a young age, leaving him the breadwinner of the family. Despite his efforts to make a living along with his other siblings, their combined income weren't enough to feed the family. After attending the program, Jonathan used the learnings that were taught and his business flourished. Today, he can afford to buy his younger siblings school supplies and see that they have a good education.
In 2013, Jonathan borrowed his friend's motorcycle, not knowing that the foot brake was not working. It crashed, cutting across the biggest vein underneath his right foot. While it was saved from being amputated, he could no longer walk straight, and started limping with his injured foot.