Success Stories
Hardcore Poor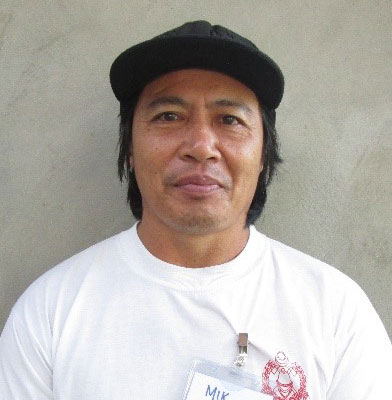 Income Before: RM 300 – Income After: RM 2,000
With a wife, 3 children and another one on the way, Mik was at a loss on what to do to improve their financial situation after facing an accident which caused him to lose his fingers. He couldn't afford to buy his kids new clothes or a tertiary education. After the program, he eventually transformed into a confident businessman, and his children no longer wears hand-me-downs.
As a strong and healthy young man, 26-year-old Mik worked in a wood factory and was the sole breadwinner of the family. One day, as he was repairing a plywood cutting machine, his right hand slipped into the cutter, which caused him to lose three fingers. After 2 years, Mik, who had already embraced the "Person with Disability" status, decided to quit his job at the wood factory as he felt humiliated and stressed by his peers due to his physical disability and inability to take on heavy tasks.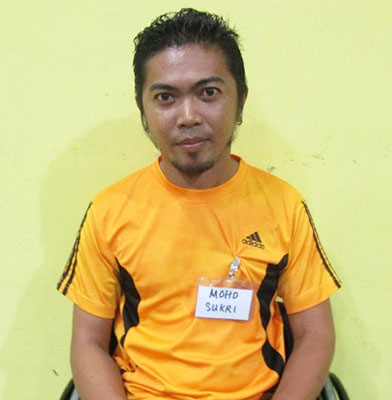 Income Before: RM 500 – Income After: RM 1,000
Born the eldest among 5 children, Sukri was considered a burden among his family after being diagnosed with Cerebral Palsy. This caused him difficulties in controlling his muscles. Despite the difficulties faced, Sukri was determined to be independent. After attending the program, he went on to grow his massage business and now proves himself to be worth more than what he thought.
Born and bred in Sipitang, Sabah, Mohd Sukri who came from a family of 7 was diagnosed with Cerebral Palsy since birth. His brain damage affected his life physically as it caused difficulties in controlling his own muscles. Because of that, he became timid and passive, with a quiet personality. Like any normal child, Sukri always wanted to be loved and appreciated by his family but had never experienced it. This was especially hard when he is the first child of five. His family was embarrassed of his condition and ended up cocooning Sukri at home. He remembered how his family frequently goes out to the market while leaving him alone in the house. On top of that, Sukri's treatment was very costly. Due to his family's poor financial situation, they decided not to send Sukri to school.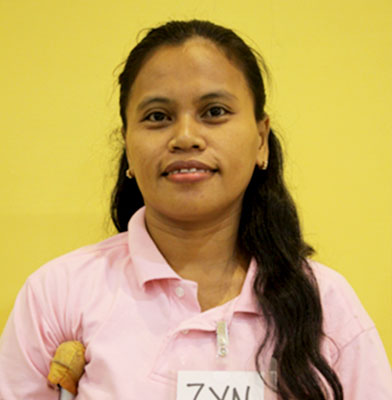 Income Before: PHP 0 – Income After: PHP12,655
After losing her right leg due to an accident, life was hard for Zyn especially since she and her husband barely has the resources to feed their children. Because of that, the kids had to be sent away to their relative while they struggle with their business. After attending the program, ZYN learned to use the teachings and further improved the business. Because of that, she and her husband can finally take their children back and live as a whole family once again.
Zyn has always felt that all throughout her life, she has faced nothing but hardships.  At a young age, she lost her right leg from the knee down due to a tumour that grew after she got into a vehicular accident.  She eventually married another PWD whose main source of income was playing and renting out chess materials.  Every now and then, she also manufactured chairs.  Customers were very scarce, and their family had always struggled to make ends meet.
Income Before: PHP 2,500 – Income After: PHP 57,000
Rolando used live a healthy and active lifestyle until one day, he lost his sense of sight due to an accident during a basketball match. Because of that, he fell into depression as a teen and became suicidal. Eventually, he started a small massage business, but it became stagnant. After attending the program, he became more motivated and worked hard to improve his business. Today, he is currently giving back to society by teaching other people with disabilities how to provide massages for free, so that they too can earn a living.
"God has given me this talent, and I feel that I need to share my blessings with others."