Success Stories
B40 Communities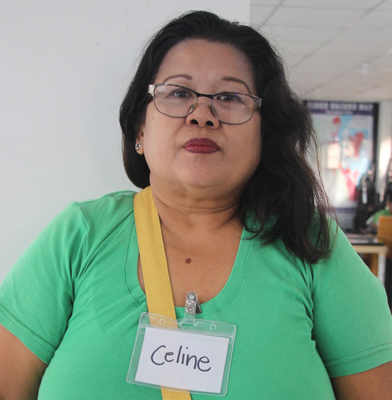 Average Monthly Income Before: PHP700 – Average Monthly Income After: PHP5,000
"Even though it is difficult, the R.I.S.E. program inspired me and made me realize that I can do it. I am now able to provide for my adopted grandchild's needs through my business."
On a typical day in one street corner of Tacloban City, you would see Celine smiling while grilling and selling barbecue. She happily attends to her customers, who keep coming back to her because they love her grilled food. Playing beside her is a little boy whom she fondly takes care of as she attends to her customers the whole day. Little do people know, the little playful boy happily smiling to everyone was left alone, neglected and abandoned by his own mother. His name is Niño, and he is the son of Celine's adopted daughter who went away to a far away province. Sadly, Niño doesn't know who his biological father is either.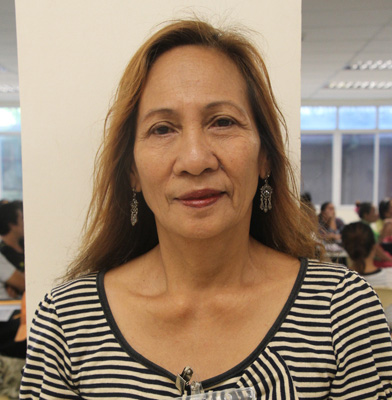 Average Monthly Income Before: PHP 300 – Average Monthly Income After: PHP 4,000
In 2003, Evs was just tending her sari-sari store when a lady asked her to look after her baby because she needed to go somewhere. Hours passed, the mother still hasn't returned and Evs began to worry. As she has feared, the mother never came back. Evs, who barely makes ends meet through the income from her small store, decided to just adopt the baby.
After a week, she noticed something unusual with the baby. They went to the doctor and she was informed that the baby has hernia and had to undergo surgery to treat it. Aside from that, she was told that the baby has special needs. Evs didn't know where to get money for the surgery and medications. She decided to use most of her income and capital for the baby, which led to the closure of her sari-sari store. Because of this, she lost the will to live and threw away her strength and confidence to earn money. She just relied on her children for her and her adopted child's everyday needs. Life was very difficult, and Evs was very sad, not knowing what to do.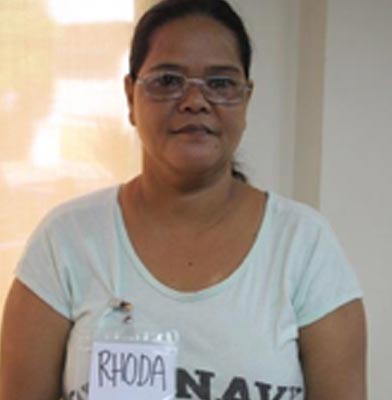 Average Monthly Income Before: PHP 0 – Average Monthly Income After: PHP 200,000
Rhoda is widowed with two children. One of her children was diagnosed with Cerebral Palsy and has to visit a neurologist every month for medication, check-up, and therapy. Before attending the training, she was apprehensive to start a business. Since her husband died, she assumed the sole responsibility of raising her children. She was preoccupied making a living out of a meager income. Because of this, she never had a chance to explore her skills and talent for business.
Furthermore, she was shy and lacked self-confidence. However, Rhoda needed to earn sufficient financial support for the growing needs and daily expenses of her family. For years, she had a hard time providing for their monthly utilities because her savings were dwindling. After the training, through the Awareness and Change module, she was empowered to finally decide to venture on a food-based business using a small amount of capital.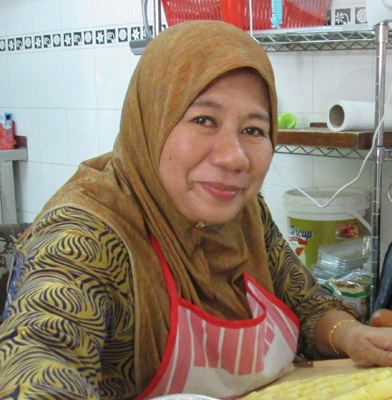 Average Monthly Income Before: RM 550 – Average Monthly Income After: RM 5,000
Noor Lizah was forced to face a new reality of life at a tender age of 15, when a nerve damage left her paralysed waist below. Life was a constant struggle ever since and things weren't getting any better when she became a mother of 2.  She struggled with a lot of fear of the future that were accompanied with negative thoughts. Having difficulty to make ends meet, she attempted to start a business of baking and selling cookies. Her business of 2 years was barely fruitful with an inconsistent income of RM550. Her lack of motivation further allowed her to limit herself from going the extra mile for her business.
The Maybank R.I.S.E Programme in 2014, shed a ray of hope in Noor Lizah's life as she was overcome with a new sense of confidence. During a mentoring session she shared that she has now completely eliminated negative self-talk of any kind and is now able to handle any problem calmly. Her thought process has become more positive, that she is no longer afraid to make decisions or take risks.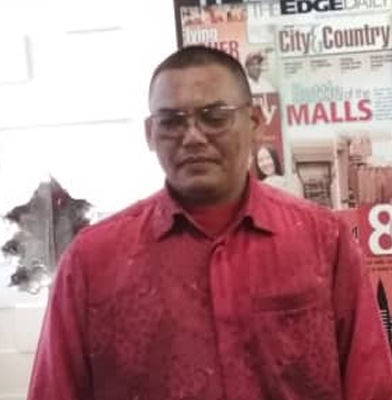 Average Monthly RM 1,500 – Average Monthly Income After: RM 3,000
Mohd Zaiani bin Mohd Diah was an average, active child who like any other children his age, loved to play with friends. In 1989, just a few days before the school holidays, an unfortunate accident happened when one of his friends shot bamboo sticks with a slingshot-like toy. On that ill-fated day, Mohd Zaiani who was then only 10 years old became blind in his left eye, and was left with limited vision in his right.
Life has not been any kinder to him after that either. Almost his entire life, Zaiani has had to beg on the streets to make ends meet. Whilst he did work as a masseur, his income has never been enough to support his life. He goes to the street to beg, and provided massage services if it was requested.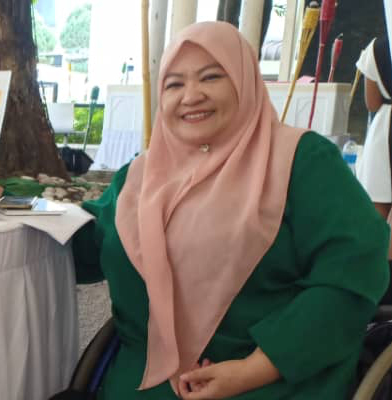 Average Monthly RM 1,500 – Average Monthly Income After: RM 4,000
Azila has never had the privilege of living a normal childhood as she was born with spina bifida, binding her to the wheelchair ever since then. But that didn't stop her from becoming the positive person that she is, which led her to become a representative for Malaysia's Paralympic for Ping Pong.
Juggling between training and taking care of her family, Azila would find ways to keep the family afloat by running a tuition centre to teach the neighbourhood children. However, she became too busy to find new and innovative ways to expand her business. On top of that, she lacked self-confidence in herself and did not have the confidence to approach new customers.