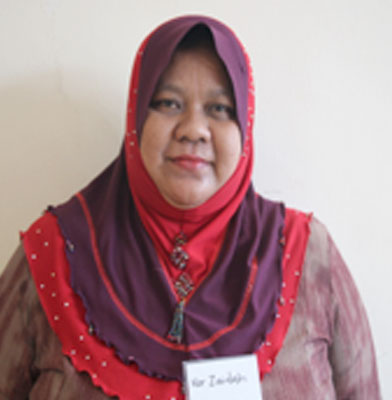 Income Before: RM 1,000 – Income After: RM 12,000
Having met with an accident that caused her to lose the function of both her legs, Zaidah is a true survivor especially after losing her business to a fire on top of recovering from her accident. After the program, she got out of depression and reopened her business. Today, she is contributing back to society by hiring 2 underprivileged people and providing a better education for her family.
Zaidah was living an ordinary life as mother to 5 young children and also as a strong entrepreneur.  To support her family, she was running two businesses all by herself. She had a tailoring business together with a restaurant business. Her tailoring shop was located right above her restaurant. Things in her life were going on extremely well.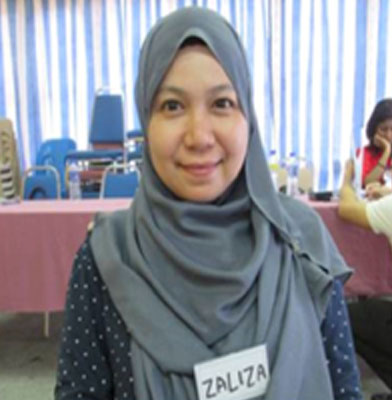 Norzaliza, woman entrepreneur
Income Before: RM 4,000 – Income After: RM 9,000
Norzaliza has previously struggled juggling between the roles of a mother, wife and entrepreneur. Previously, her business used to be stagnant due to her limited time and resources. After attending the program, she became more efficient and is now opening a physical store to provide better services for her customers. Life has never been better for Norzaliza and her family.
As a wife and entrepreneur, Norzaliza is always on the move to provide a better living for her family. She started running a mobile spa, providing spa treatment and confinement services for customers at their homes. However, due to insufficient funds and the lack of business ideas, she had to run a mobile spa as she couldn't afford a proper establishment to run her business. This meant she would often go to her customers' homes on request and she would provide her services there.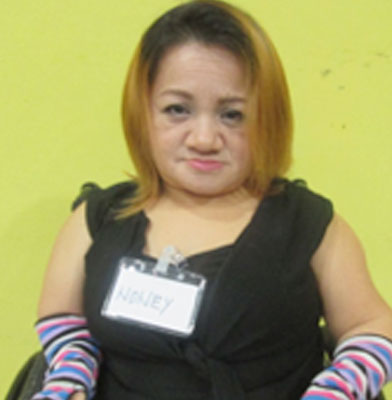 Income Before: RM 250 – Income After: RM 1,800
Having suffered from muscular dystrophy since birth, that did not stop Noney from living her life. She became a mother of 2 and was running a makeup service business that was doing poorly. After attending the program, she became motivated and started using the right strategies that helped her business grow. She can now send her sons to private schools and provide better care for her health.
One-year old Noney Gondolos was a healthy toddler before she experienced a lot of bone fractures here and there, and after consultation with a doctor, she was diagnosed with Osteogenesis Imperfecta – a genetic disorder which is also known as brittle bone disease. This disease changed her life as she has to be extremely careful with her movements to avoid bone cracks or fractures. But Noney is thankful of her family who always loved her despite her condition.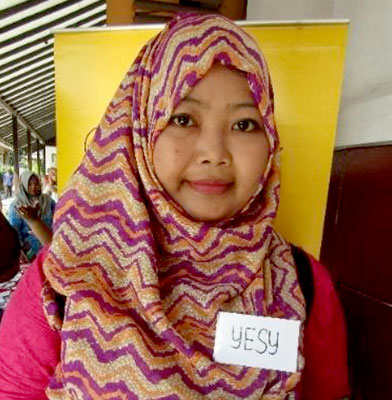 Income Before: IDR 1,000,000 – Income After: IDR 3,000,000
Having faced a terrible accident that caused her to lose her left leg, Yessy lost her enthusiasm for life, but the thought of keeping her family afloat kept her going by selling snacks. However, her earnings were barely enough to feed the family. During the RISE training, she picked up the right business strategies and her business improved significantly. Today, she can now provide a comfortable living for her family and is currently saving for her daughter's education.
Yessy is married with a 4-year-old daughter. Life was complete for the 25-year-old, and she only wants to keep her little family happy. That was until 2015 when she got into an accident and had her left leg amputated. Ever since then, she wears prosthetic legs to help her walk.