PSC Annual Trip 2019
When it comes to working at PSC, not only do we work hard, we play even harder! This time round, we brought the party to Lombok, Indonesia where we had our annual company trip!
Coming together from Kuala Lumpur, Sarawak, Indonesia, Philippines and Laos, its quite apparent that our family has expanded as wide as our appetites with many new faces this year. Therefore, in the peaceful, romantic island of Lombok, PSC took over between 16th to 20th December, with our loud energy and vibrant personalities. Here some of the highlights of our trip.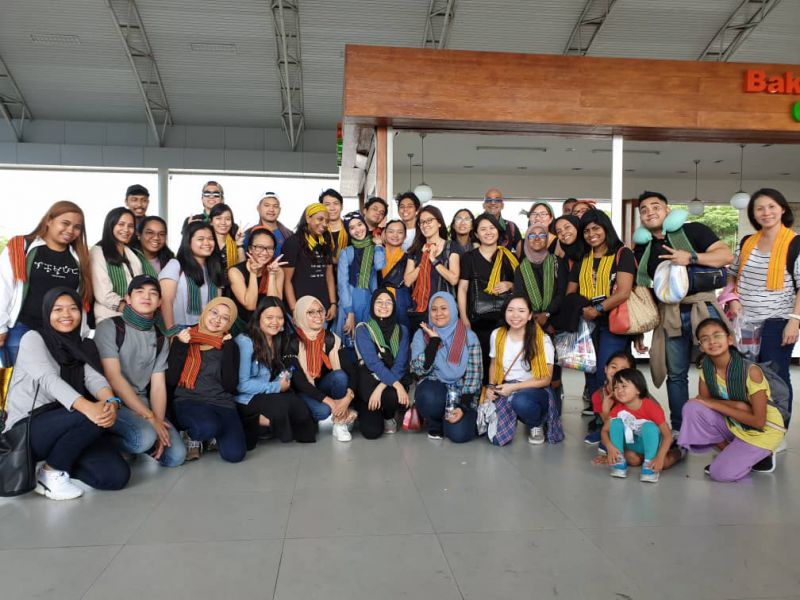 Lombok, here we come!
Culture Rationalization Activity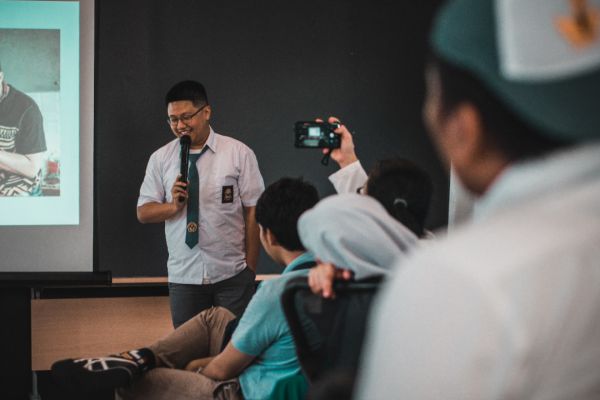 At PSC, we're made up of people from various races, religion and nationality. Therefore, we had a group exercise to recognize and understand our group culture so that we can include and understand one another. This involved identifying culture builders and culture destroyers. For example, here's a list of habits our team has shared during this exercise;
Culture Builders
Speaking the common language (English)
Inclusion of group activities
Embrace and celebrate diversity
Greeting each other with energy and connection
Culture Destroyers
Formation of Cliques & Favoritism
No direct dealings with conflict
Disrespect and Insensitivity towards other culture, religion, background and lifestyle preferences.
Through these activities, we are once again reminded of our company values and culture, where we accept and embrace people of various backgrounds.
Recognition of Team Performance and Achievements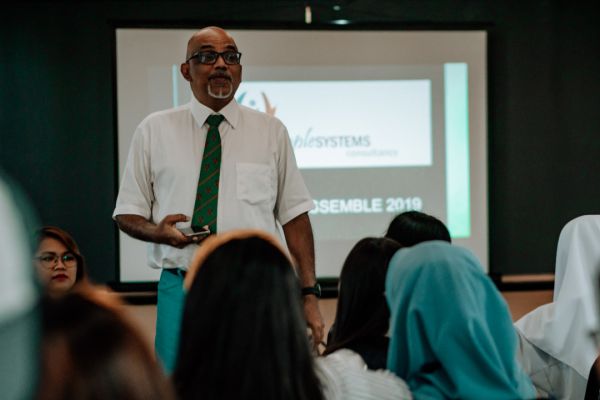 Every year, each department is to share and recall the good works they have done over the year and we celebrate one another's achievements. We've also celebrated the longest serving staff in the team, where their dedication towards transforming communities are boundless.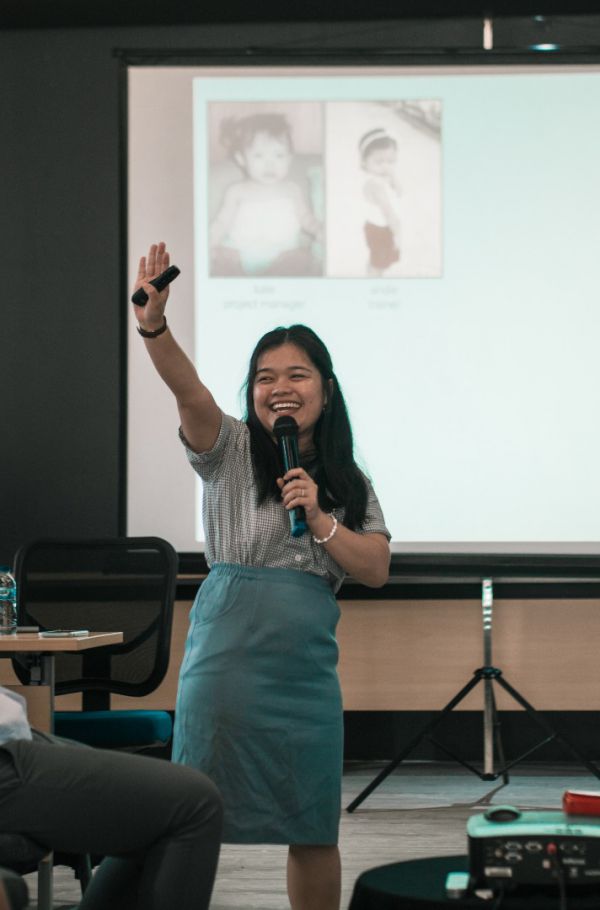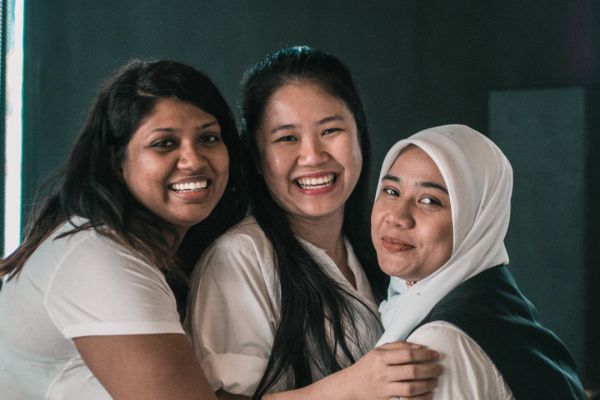 Over the years, PSC would not have achieved great heights this 2019 without the help of our reliable team, where many of whom had sacrificed their time to go the extra step for the sake of enriching the lives of others. We are truly blessed to have a team that has the heart to serve with the highest of standards.
Back to School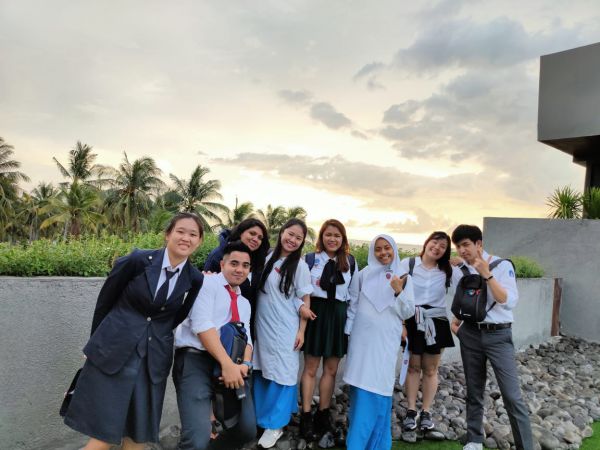 For some of us, high school was a place of fun and friends, for others, it may be the most awkward time of our lives. Nevertheless, we had to relive those days once again as we don our school uniforms for the company training.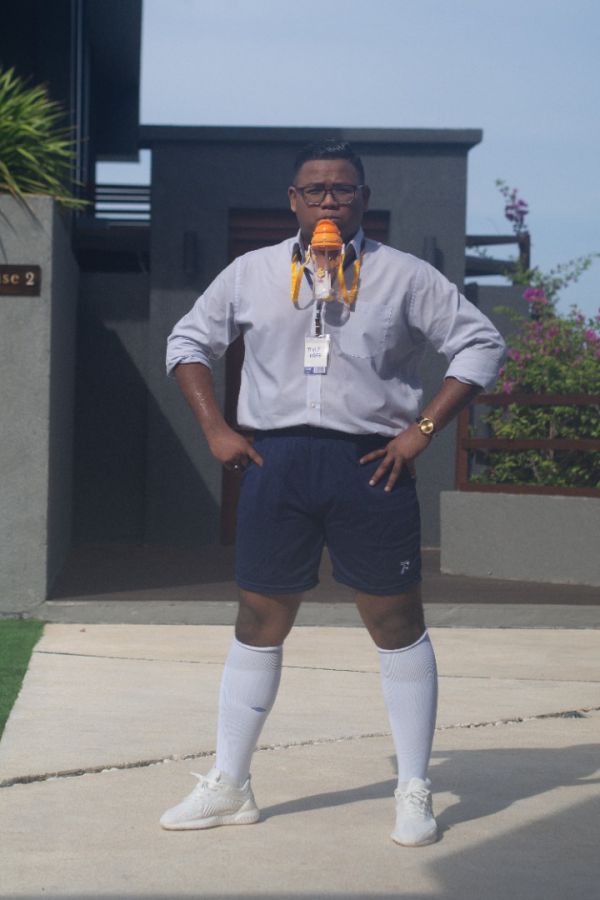 Don't forget your tumbler and toilet pass!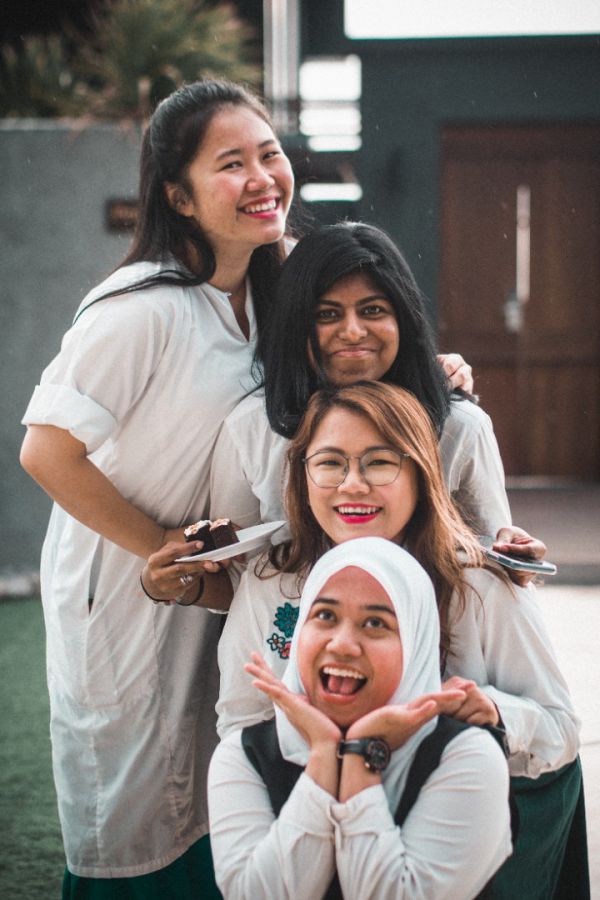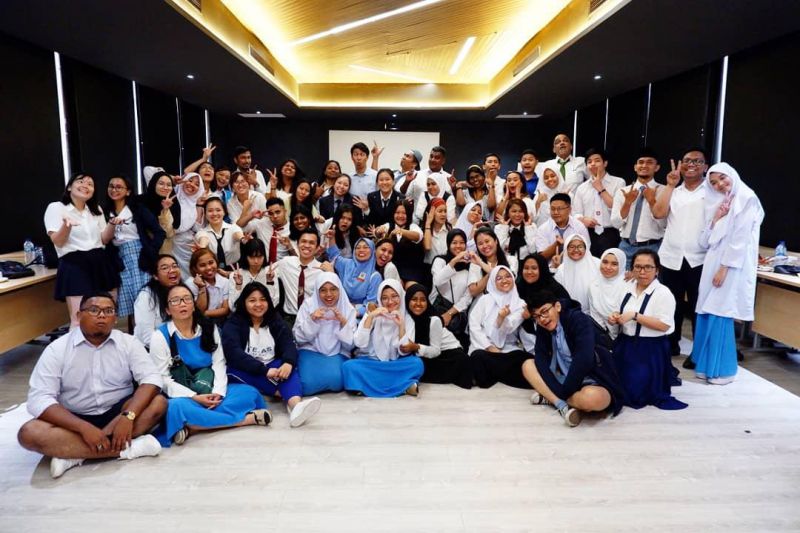 Group Outings
During the trip, some of us ventured out to discover the local highlights of Lombok. Here, our team is modeling Lombok's finest traditional outfits, woven by the weaving village.
Strike a Pose. Vogue.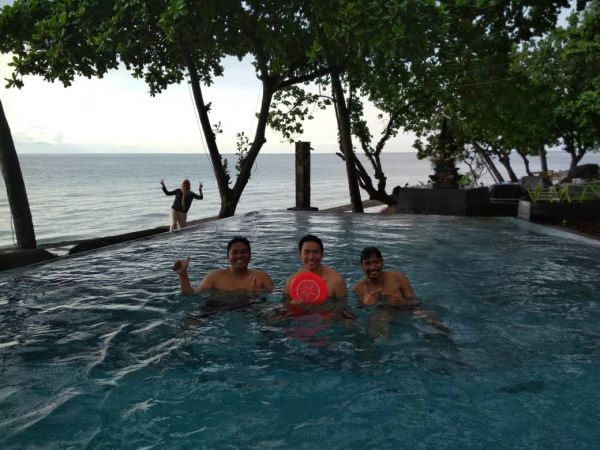 And while some are discovering Lombok, others just prefer to chill by the pool.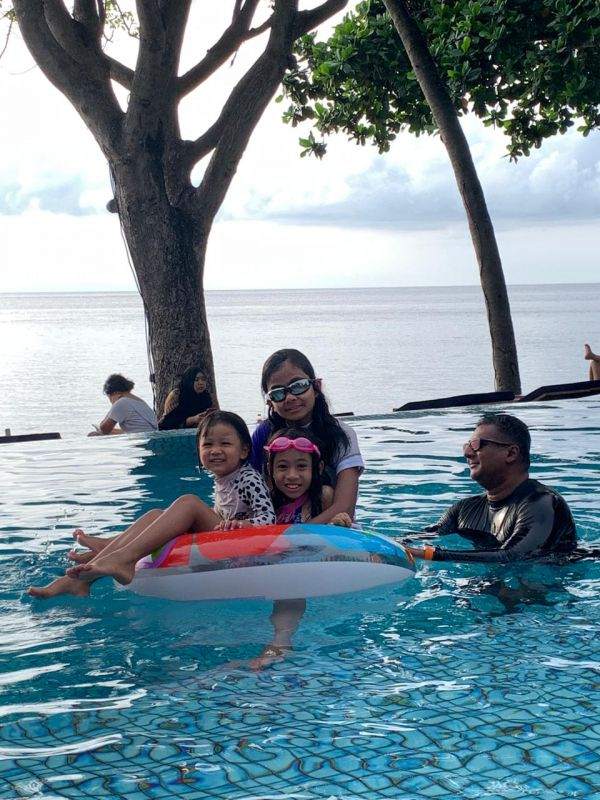 Snorkeling
Of course, visiting a gorgeous island like Lombok isn't complete without a snorkeling and island hopping trip!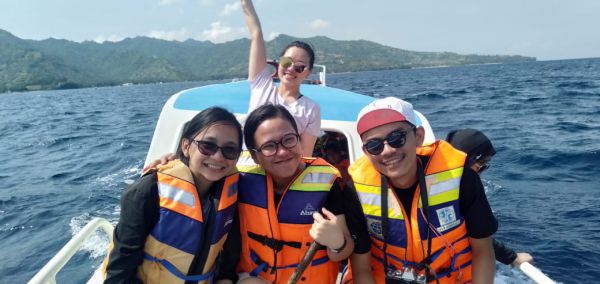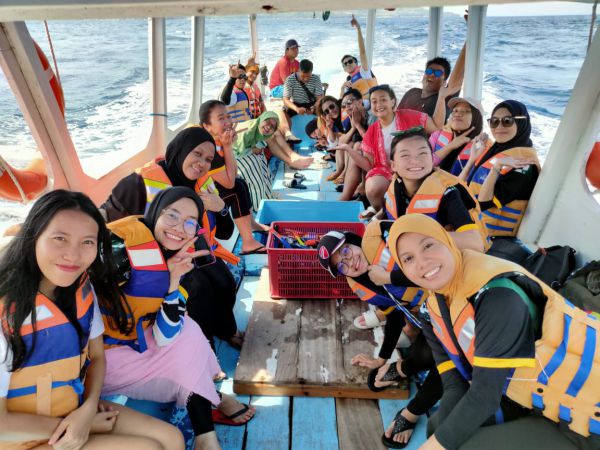 As you can see, most of PSC consists of (single!) Mermaids. Mermen are encouraged to apply.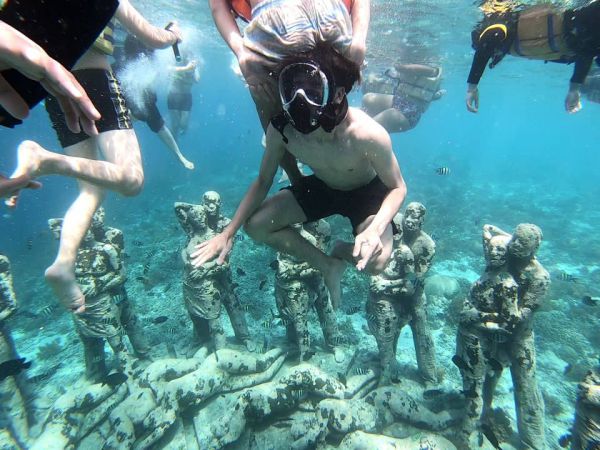 Careful where you swim tho!
Team Game and Activities
At PSC, we are all about family. And in a crazy family like PSC, we have loads of games and activities to look forward to at the trip. Here are a few highlights.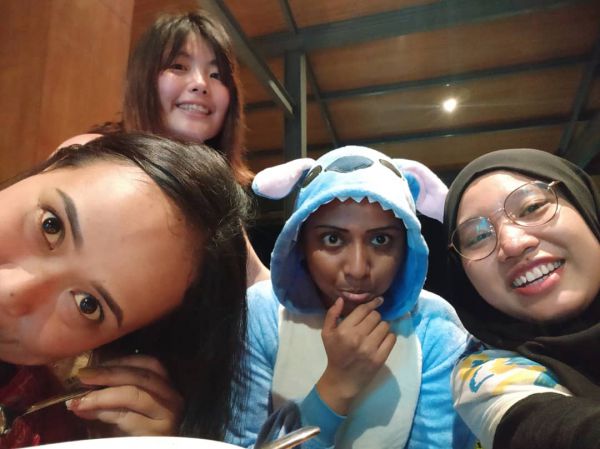 Pyjama party time with Stitch!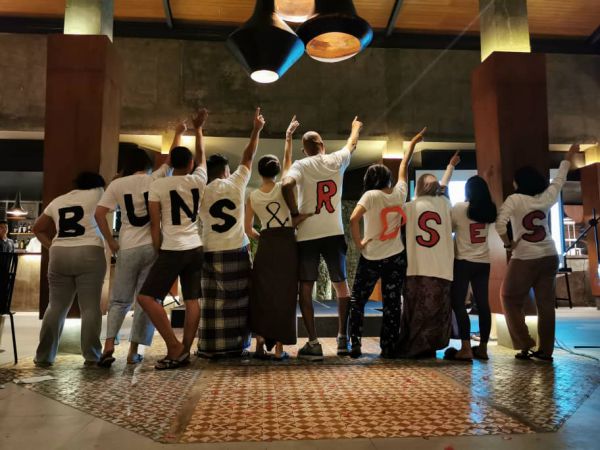 Battle of the Bands, with Buns & Roses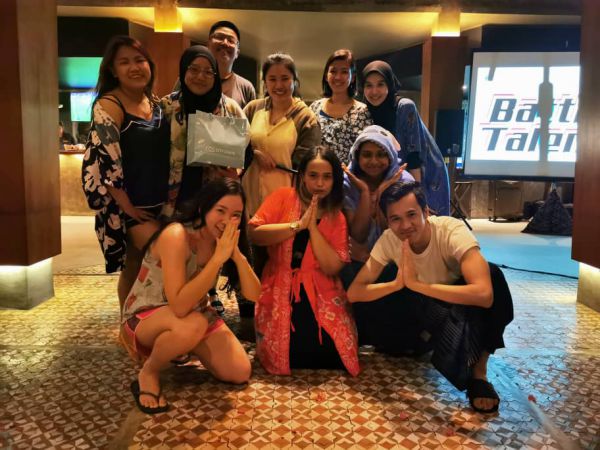 And overall fun and silliness with the team.
Goodbye Lombok!
It was a sad, sad, day when its time to leave Indonesia. Overall, it was a fun trip for all of us, where we got to know each other better and share the experience of rib tickling laughter, loud cheers and a lotta a love. Until next time! Looking forward to our next adventure.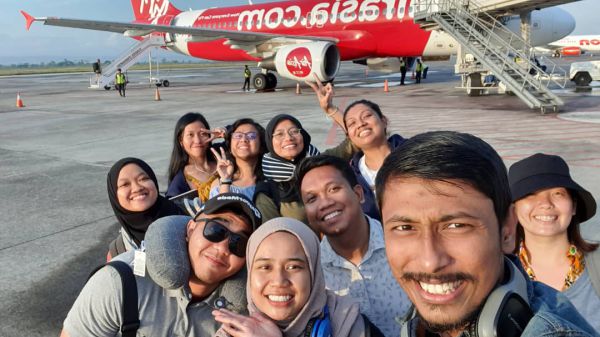 DO YOU WANT TO JOIN A TEAM THAT IS CHANGING THE WORLD?
Become Part of The People Systems consultancy Team