Poverty Eradication Interventions in Malaysia
A Roundtable Discussion with PSC
On 28th January 2020, our co-founder and Executive Director of People Systems Consultancy (PSC), Raymond Gabriel was invited as one of the speakers to present at Yayasan Sejahtera's closed event for the 'Roundtable Discussion on Poverty Eradication Interventions in Malaysia'.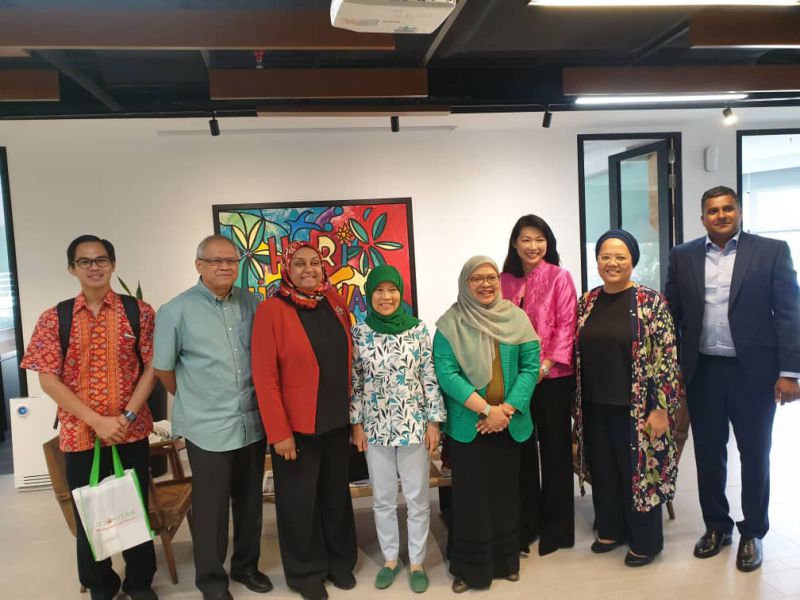 Established since 2009, Yayasan Sejahtera was founded by the Putrajaya Committee on GLC High Performance with the mission to address hardcore poverty in line with two National Key Result Areas: raising living standard of low-income households and improving basic rural infrastructure. It is designed as a platform for GLCs, GLICs and corporate Malaysia to converge in community development through corporate responsibility.
In this discussion, various organizations have been invited to share their thoughts on poverty eradication interventions in Malaysia. Among those who attended were Chief Executive Officer of Institut Masa Depan Malaysia, Mohd Nizam Mahshar, President of Women of Will (WoW), YBhg. Datin Goh Suet Lan and Chairman of Yayasan Sejahtera, YBhg. Tan Sri Faizah Mohd Tahir.
Other attendees include Yayasan Sejahtera BoT of Trustees – Tan Sri Faizah Mohd Tahir, Prof Sulochana Nair, Pn Shareen Shariza Dato' Abd Ghani, Datuk Mohamed Azmi Mahmood, Pn Shahira Ahmed Bazari, as well as representatives from  Implementation of Coordination Unit (ICU).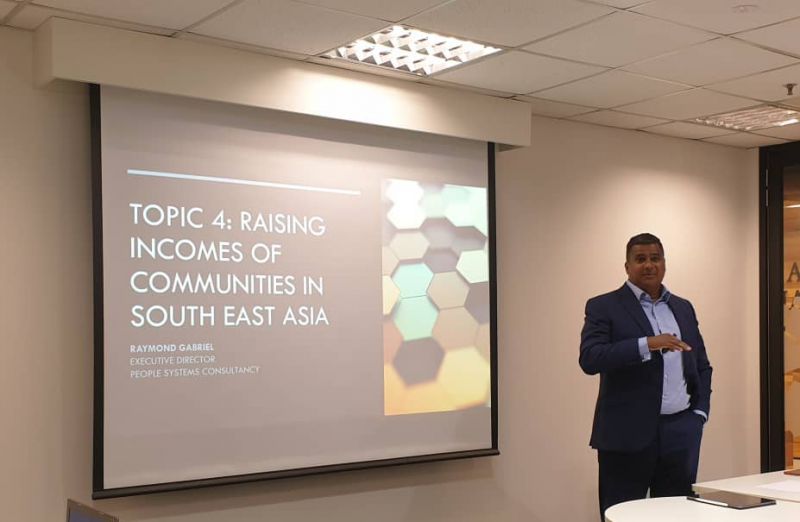 Presenting on the company's work for the topic 'Raising Incomes of Communities in South East Asia', Raymond demonstrates the success of our entrepreneurship programs, where we've trained over 20,000 people, of which 70% of them have managed to increase their incomes by 100-400%. Through the support of our partners, our SOP and Methodologies has been used and replicated, bringing our works in Poverty Eradication to scale up to ASEAN level, where we have impacted communities within Malaysia, Indonesia, Philippines, Thailand and Laos.
And all of this were achieved without any loans or financial help.
Working closely with people from the B40 communities, Raymond shares his observation on people living in poverty over the years as highlighted below.
They tend to have the mindset of impossibilities and role models are needed in the community
They lack financial literacy and security in finance
Often carries a 'wait-and-see' attitude
Tend to depend heavily on 3rd party interventions
Receivers of microloans, without the right business knowledge, tend to mismanage their funds, which could lead them further in debt.
Addressing the issues above, Raymond attributes this success to our dedicated team, who engages with the communities at grassroots level, where they closely work with various NGOs and organizations. Over the years since training the communities, some of the key learnings we've observed that helped us achieve sustainable results are as below.
Treating people like family – Making them feel comfortable and connected with us helps create the bond for stronger relationships.
Direct grassroots connections – our trainers chosen are always local and shares the same culture, language and traditions as the community we wish to help
Using our SOPs that helped enable us grow from a Malaysian enterprise to regional level, where we are able to bring similar impact to other countries.
Focusing on empowerment rather than short term solutions such as donating
In his closing message, Raymond shares some of the success stories from participants who shared their experience with us. Among them was Hasiyoh who lived in a conflict zone in Thailand. Since joining the program, she has managed to make changes in her restaurant business which helped increase her income significantly. "I am actually scared to stay here, but I have no choice other than to accept the fact. I am one of the victims. My husband has been in prison for 8 years. I have to support not only my children, but also my parents and in laws. This programme has given me strength and encouragement to continue my business as well as moral support to help not only myself, but also the community in this area. I have hired part-time workers who are also villagers in the conflict area, as my duty to support my community."
For more success stories, visit our library of stories here. If you want to find out more on how we can collaborate in making a change, email us at info@peoplesystemsconsultancy.com.
DO YOU WANT TO JOIN A TEAM THAT IS CHANGING THE WORLD?
Become Part of The People Systems consultancy Team