Hari Raya with the PSC Fam
Selamat Hari Raya from the PSC fam! At PSC, when we work hard, we play even harder. 
The Raya celebrations has always been a fun, crazy experience and this year is no exception. Thanks to the Nonsense Team of Quarter 2, it was a celebration full of surprises and crazy stunts in a public area. We're just glad no one was arrested for public nuance that day.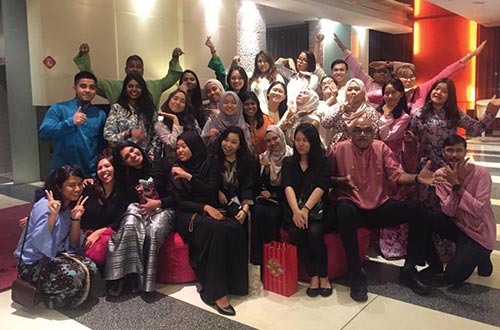 Dressed to impress
Dressed in our best Raya outfits for the day, the office was bursting in a vibrant rainbow of colors! At 4pm, we set off for Empire Subang Hotel, the venue of our grand celebration. Of course, the makan culture at PSC isn't as simple as most places; you gotta work to earn that nom sesh.
With that, the entire office was split into 5 groups. Each given gruelling tasks to complete across the entire mall for the grand prize of randomly bought stuff from Daiso, the title of First Place Winners, and most importantly, bragging rights for the night.
The challenge is simple. Each group must go about the mall, taking pictures of specific poses at specific places. Among some of the many poses include;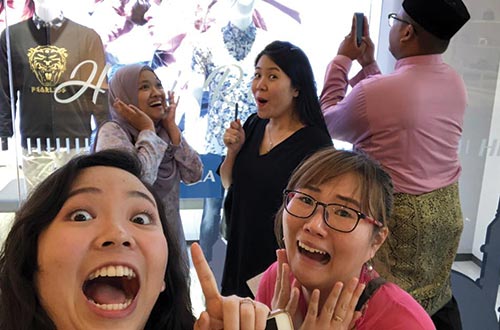 Pretending to be fans of a mannequin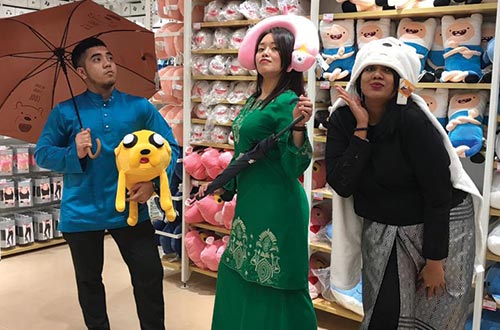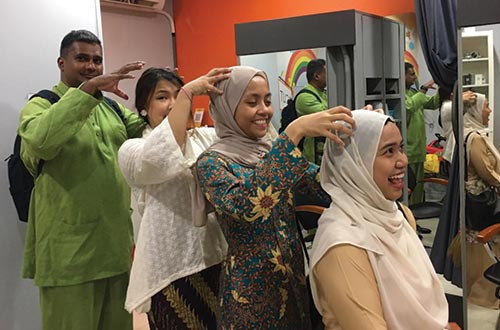 Washing each other's hair by a salon
By 6.30pm, we were rewarded with the moment we've all been waiting for….. DINNER TIME!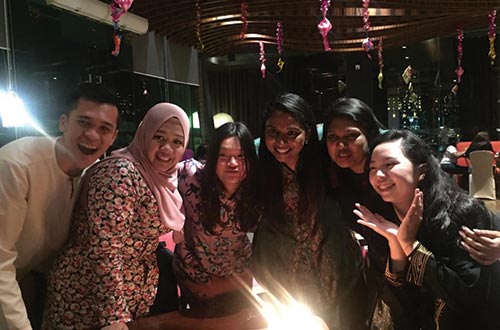 Towards the end of the meal, we celebrated the birthdays of those between April, May and June. We're all thankful for their presence and contribution to the team. Selamat Hari Raya one and all! Hope your celebrations were as joyous as ours were.
DO YOU WANT TO JOIN A TEAM THAT IS CHANGING THE WORLD?
Become Part of The People Systems consultancy Team